Invest Downtown and Uptown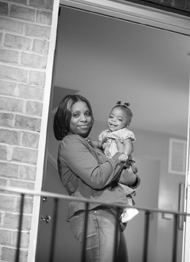 Match dollar for dollar any public subsidies spent on the Convention Center, a new arena, Inner Harbor tourist attractions and any new large-scale downtown development. Invest those funds in new neighborhood developments and jobs for Baltimore residents. Baltimore has 26,000 vacant lots and buildings, sitting on abandoned streets. Baltimore does not have a shortage of affordable housing, we have a shortage of decent affordable housing. Rebuilding blighted neighborhoods is not just about bricks and mortar, it is about making neighborhoods places where families can thrive and grow, develop equity in their lives, attend excellent schools, shop, and be safe. Blight creates havens for drug dealing and violence and is a leading cause of poor health among residents. Baltimore must leverage the development downtown to rebuild uptown and ensure that the jobs that are created go to Baltimore residents.
We Need Action, Now
BUILD calls on candidates running for elected office and corporate, foundation, and religious leaders to lead, and to join us in our Raise Our Youth/Raise Our City campaign.