In March of 2014, BUILD completed the largest listening campaign in our history. Through individual and small group conversations with over 5,240 people who live, work, and worship in Baltimore, BUILD identified four top issues that will guide our work in the coming years:
1. Jobs and Employment – Click here for Turnaround Tuesday info.
2. Crime and Safety
3. Youth Opportunities
4. Schools and Education
MAKING TWO CITIES ONE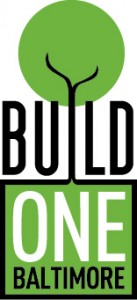 BUILD responded to the unrest following the death of Freddie Gray by knocking on doors in West Baltimore to do what we do best – listen.  Residents there repeated what we heard in 2014, that jobs and youth opportunities are uppermost in their minds.
Our June 22 action kicked off our BUILD One Baltimore campaign to increase job opportunities for residents in distressed neighborhoods – in the spirit of the successful Turnaround Tuesday jobs movement in East Baltimore – and to create an agenda for the Municipal and Mayoral 2016 elections.