Congratulations BUILD!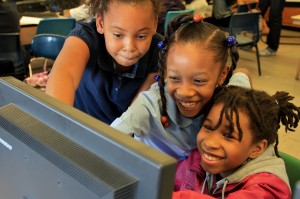 With our partners Transform Baltimore, the Baltimore Education Coalition and Child First, last night we won passage of the bottle tax to be dedicated to school construction. Please see attached Sun article. This was a long, hard battle for our children. The bottle tax alone will generate $10 million a year that will service $155 million in bond funding that will be used in 2013 to start building and modernizing at least 10 elementary schools and create 1200 new jobs. With the Mayor's existing city funding and future slots revenue, we will generate $300 million. This is a significant downpayment on fighting for the $2.8 billion needed now to build new and modernize all of Baltimore schools. We commend the Mayor for championing this effort and for Council President Jack Young and Councilman Carl Stokes to ensure that the bill got out of committee. We especially thank Vice President Ed Reisinger and Councilwoman Mary Pat Clarke for their tireless efforts to work with us to pass this historic bill for Baltimore's children.
BUILD and Child First, this moment in history would not have taken place without your relentless organizing. This has been a difficult campaign for all involved including placing an insurmountable pressure on those who have been our close allies. As Frederick Douglas said, "There is no justice without a demand." Thank you BUILD and Child First for organizing the power to make a specific demand that will help bring justice to the conditions of our children's schools.
Now is the time to unite the Mayor, the City Council, the Corporate Community, the bottlers and all of Baltimore to stand with our children and demand that the State and City invest in delivering $2.8 billion to rebuild Baltimore schools and generate thousands of jobs.
BUILD and our allies will meet with the bottle industry to launch a Buy Baltimore – 5 cents for our Kids Campaign to encourage all of us to continue to buy beverages in the City of Baltimore to support local businesses and school construction.
But today, we say thank you and look forward to our future work together to Raise our Youth/Raise our City!
BUILD Staff and Leadership Team